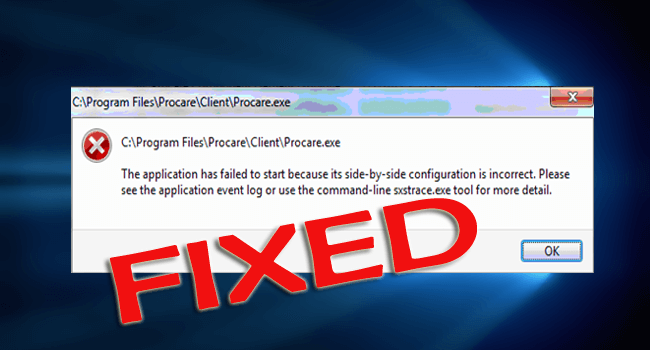 ¿Está su sistema Windows 10 arrojando el error "la configuración lado a lado es incorrecta" al intentar ejecutar cualquier aplicación?
Si su respuesta es SÍ, entonces no está solo, ya que este error irritante afecta a gran parte del sistema Windows 10 y evita que los usuarios ejecuten una aplicación en particular. a veces, los usuarios también pueden enfrentar este error al intentar iniciar, instalar o desinstalar un programa.
En este blog, probaremos diferentes trucos y consejos para solucionar el problema de "la aplicación no se pudo iniciar porque la configuración en paralelo es incorrecta".
Always up to help others with their PC-related issues, Jack loves to write on subjects such as Windows 10, Xbox, and numerous technical things. In his free time, he loves to play with his dog "Bruno" and hang out with his friends.